This session has been completed.
Educational Technology Innovation Summit
Date:

This is a multi-day event.

| | |
| --- | --- |
| Day 1 | Mar 20, 2017 (7:30 am to 5:30 pm) |
| Day 2 | Mar 21, 2017 (7:30 am to 4:00 pm) |

Cost:

$450.00 (CAD)

(We have you covered! Stay fueled throughout the day with light breakfast, lunch and refreshments. )

Location:
Edmonton (DoubleTree by Hilton Hotel West Edmonton)
16615 109 Avenue NW
Google Map
Course code:
17-TI-036
Target Audience
Teachers, Administrators, Tech Directors, Library Media Specialists, Tech Support Staff, CTOs, and anyone interested in finding out more about leveraging the use of technology to support student learning.
About this learning opportunity



Two days of powerful professional learning!

with over 100 breakout sessions!
Two days of inspiring keynote speakers, personalized hands-on breakout sessions and a high-energy demo slam to empower you as an educator in the digital age.
Choose from compelling sessions about all the Apps in the G Suite for Education (Drive, Docs, Slides, Sheets, Drawings, YouTube, Classroom, Maps and more) as well as iOS and Microsoft sessions that go beyond the tools that feature cutting edge best practices in educational technology and great teaching!
Connect with world class presentations by our passionate and FUN Spotlight and General speakers. They'll share their passion and expertise on topics like Project Based Learning (PBL), Digital Literacy, STEM, Math, Digital Citizenship, Assistive Technology and more! Best of all, you'll add each of these speakers to your Personal Learning Network and connect with them throughout and after your Summit experience.
This session is being offered on a cost recovery basis.
Save to your phone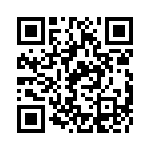 Location
The ERLC/EdTechTeam Custom Summit on March 20 and 21, 2017 will be held in beautiful Edmonton, Alberta. The Edmonton Regional Learning Consortium (ERLC) is one of seven regional consortia in Alberta established to support regional professional development needs for all those who influence student learning. They work with schools, school authorities and our seven partner organizations to create professional development opportunities in an ongoing, coordinated and cost-effective manner.
The Edmonton Regional Learning Consortium vision is as an advocate for quality professional development and as a service provider, ERLC works with its partners to develop, implement and assess professional development programs and comprehensive plans that support adult learning for students' sake.
EdTechTeam is a global network of educational technologists dedicated to inspiring and empowering other educators. The team operates in 26 states and 23 countries, producing professional development experiences in 9 languages for over 50 thousand educators face-to-face per year. EdTechTeam is an official Google for Education Professional Development Partner, well known for their Google and iOS Summits.
Edmonton is the capital city of Alberta and is well known for its scenic river valley and a thriving music and art community. Located 294 km (183 mi) north of Calgary, Edmonton is home to North America's largest shopping and entertainment complex, West Edmonton Mall. More than just a shopping centre, West Edmonton Mall also has a giant water park, a man-made lake, a skating rink, two mini-golf courses, 21 movie theatres, a Vegas-style casino and an amusement park with 25 rides and attractions. Average yearly visitation is approximately 30.8 million, making West Edmonton Mall the province's number-one tourist attraction. More information at http://www.wem.ca/.
Edmonton is also home to top-notch natural attractions that highlight and display the natural beauty of the world around us, whether it be close to home or more exotic locales. Edmonton's historical sites bring to life Edmonton's rich and colourful history in a way that is fun and interesting for people of all ages. More information at http://www.edmonton.ca/attractions_recreation/attractions.aspx and http://www.edmonton.com/for-visitors.aspx.
Things to see and do in Edmonton:
Hotel Accommodations
Travel
Information for traveling to Edmonton:
Information for traveling while in Edmonton:

Presenter Resources:
The schedule will be updated frequently. Mobile Web App Schedule
Schedule
Day 1: March 20, 2017
| | |
| --- | --- |
| 7:30-8:30 | Check in, light breakfast and networking |
| 8:30-9:30 | Keynote - Imagine the Possibilities |
| 10:00-11:00 | Session 1 |
| 11:15-12:15 | Session 2 |
| 12:15-1:15 | LUNCH |
| 1:15-2:15 | Session 3 |
| 2:30-3:30 | Session 4 |
| 3:45-5:00 | Demo Slam |
Day 2: March 21, 2017
| | |
| --- | --- |
| 7:30-8:15 | Light breakfast and networking |
| 8:15-9:15 | Keynote - #OneNewThing |
| 9:45-10:45 | Session 5 |
| 11:00-12:00 | Session 6 |
| 12:-1:00 | LUNCH |
| 1:00-2:00 | Session 7 |
| 2:15-3:15 | Session 8 |
| 3:30-4:00 | Closing Keynote - Live Curious, Go Beyond |
GOLD 5,000.00
First priority choice of location - draped 10' X 10' Booth
Your logo with web link on website with description of organization
Recognition of sponsor level during opening keynote and all prize draws
Recognition of sponsor level during all meals
Guaranteed recognition in social media communications (twitter and facebook)
Company logo multiple times on a rotating Powerpoint
Complimentary meal packages (max 4 - valued at $440)
One electrical outlet
SILVER 3,000.00
Selection of prime location - draped 8' X 8' Booth
Your logo with web link on website with description of organization
Recognition of sponsor level during one prize draw
Recognition of sponsor level during a meal
Guaranteed recognition in social media communications (twitter)
Company logo twice on a rotating Powerpoint
Complimentary meal packages (max 2 - valued at $220)
One electrical outlet
BRONZE 1,200.00
Assigned location of 6' draped table
Your logo on website with description of organization
Possible recognition in social media communications
Complimentary meal packages (max 2 - valued at $220)
Company logo on a rotating Powerpoint
One electrical outlet
DIAMOND LEVEL SPONSORSHIP IS AVAILABLE!

- for more details and information, please contact denise.kay@erlc.ca